FROM BACKUP, TO DISASTER RECOVERY TO BUSINESS CONTINUITY
BUSINESS CONTINUITY IS ONE OF THE PILLARS OF COMPANIES: TODAY NO BUSINESS CAN AFFORD TO STOP
BUSINESS CONTINUITY ORIENTED
With us, thanks to the certifications of the best market players, we offer a wide range of IT solutions to achieve the company's Business Continuity, customizing the project starting from the analysis of the initial company situation and the customer's wishes.
Business continuity is not a data-centric process (as opposed to disaster recovery) but a business-centric one.
The heart of business continuity is to guarantee operational continuity even in the case of major failures or disasters at the primary site, eliminating downtime and avoiding downtime.
HOW TO REACH THE BUSINESS CONTINUITY?
FROM A DISASTER RECOVERY PLAN TO BUSINESS CONTINUITY, TO NEVER STOP BUSINESS OPERATIONS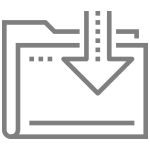 Whatever the chosen backup solution, having a copy and replication of the data is the first step, necessary, to arrive at a business continuity approach. – Good storage management – Simple network monitoring – Secure data storage – Fast data recovery – Eliminate or minimize downtime these are the efficiency standards to be evaluated, and which can not be ignored, when choosing a backup solution.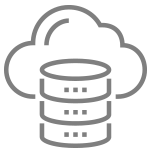 Disaster recovery plans are designed to restore activity in the event of a disaster. In a disaster recovery approach, data stored on a secondary site is not accessible during the disaster. They must first be recovered, and the speed with which the recovery takes place depends on the infrastructure choices and the planned activities in case of disaster.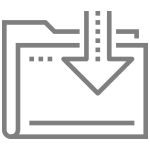 Business continuity also involves a combination of hardware and software technologies that maintain data at the same time in two or more different locations. In the event of a disaster, however, with this design approach the secondary site infrastructure will be able to regularly manage all business operations, or at least business critical processes, without interruptions. A winning business continuity plan therefore foresees a study of the location (the company position), of the personnel and equipment used, as well as of the procedures envisaged in the data recovery phase.
4) THE IMPORTANCE OF THE TIME FACTOR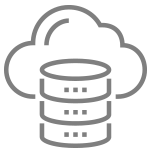 We know that the time factor for data recovery and operation is a fundamental factor in assessing the optimal solution for your business:
– What should be recovered as a priority, to restart the operation?
– What are the business critical processes that should never be interrupted?
Contact us and request the advice of one of our specialists: find prepared, in case of a disaster.
CONTACT A OUR SPECIALIST:
EVALUATE THE MOST SUITABLE SERVER AND STORAGE SOLUTIONS TO MEET YOUR NEEDS