Storage Area Network (SAN)
Our Engineers are highly experienced in Brocade SAN design, architecture, implementation and management. Our IT professionals have vast expertise in major SAN vendors' products implementations. From old McData and Qlogic switches, to most modern Broadcom/Brocade and Cisco MDS departmental switches and big directors. This gives our clients a peace of mind, because they know they give the job to experienced professionals, since we understand the business and technology drivers behind creating a SAN solution.
Commpackt dramatically reduces time to implementation with minimal disruption of day-to-day business activities. We also perform ongoing SAN management and analysis to ensure optimal performance for maximum return on investment.
Information management is rapidly moving from single vendor, homogeneous storage and server environments to a best-of-breed multi-vendor, heterogeneous platform. Storage Area Networks (SAN) are proven to most effectively manage information served and stored on these disparate platforms. Yet, the design, implementation and management of SAN requires a complex combination of skills currently in short supply in the industry, as storage is not a core competency in many corporations.
Our team provides the following offerings to Commpackt's valued clients: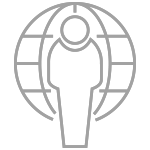 Implementation and Deployment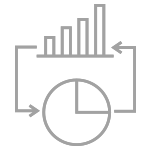 Infrastructure Analysis and Troubleshooting