SERVER AND STORAGE
SOLUTIONS
INNOVATION AND IMPROVEMENT OF PERFORMANCE MUST BE AT THE BASE OF EVERY PROJECT
SERVERS AND STORAGE ARE AT THE HEART OF IT INFRASTRUCTURES, WHETHER THEY ARE PHYSICAL, VIRTUAL OR IN THE CLOUD
AS WORKLOADS EVOLVE, SERVER AND STORAGE SOLUTIONS MUST DO THE SAME. OPTIMAL INFRASTRUCTURES MUST CHANGE IN PARALLEL WITH THE DATA LIFECYCLE.
WHEN WE DESIGN A SERVER AND STORAGE SYSTEM FOR THE MODERN DATA CENTER, SPEED AND SCALABILITY ARE AN ESSENTIAL PREROGATIVE, BUT THEY ARE ONLY PART OF THE EQUATION. THEY ARE RAPIDLY BECOMING EQUALLY IMPORTANT ELEMENTS:
FLEXIBILITY IN DATA STORAGE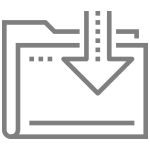 NEED TO USE DATA IN REAL TIME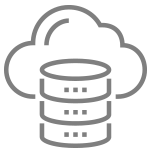 WE OFFER CUSTOMIZED, FLEXIBLE AND SCALABLE SERVER AND STORAGE SOLUTIONS, OPTIMIZED TO REDUCE RISKS AND ENSURE HIGH PERFORMANCE, IN ORDER TO ACCESS YOUR DATA EASILY 24 HOURS A DAY, 7 DAYS A WEEK.
WE USE THE BEST TECHNOLOGIES FOR BUSINESS SERVER AND STORAGE SOLUTIONS:
CONTACT OUR SPECIALIST: EVALUATE THE MOST SUITABLE SERVER AND STORAGE SOLUTIONS TO MEET YOUR NEEDS