Storage Area Network (SAN)
If organizations value their data and business, they need to rethink their backup and disaster recovery strategies. Commpackt Technologies delivers complete data backup and disaster recovery services that will diminish risk. Many businesses still rely on manual tape system backup, or copy/paste solutions thus draining resources and introducing points of possible risk and failure. We offer most modern solutions for backup and DR targeting mid-size to big business. We discover and evaluate your current systems, make recommendations, and design a custom solution based on your unique business operations and budget.
Our Data Backup & Disaster Recovery Solutions and Services Include:
Recovering after a disaster is a costly drain on productivity.
When a disaster occurs, staff immediately shifts their focus to restoring the business operations and away from their normal operational responsibilities. Every minute lost costs the business revenue, so minimizing downtime with technology that makes it easier to return to normal business is critical.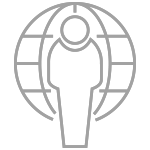 While the type of disasters which could occur varies, the impact to your business is truly disastrous. Damage to data, reputation, customer perception, income and even your business vitality are at stake. Having a System and Data Recovery plan that recovers your entire business infrastructure in seconds can eliminate the stress of "what would happen if…"
While do-it-yourself is an option, this approach usually ends up being less efficient and less cost-effective. Variable user interfaces and no single-vendor accountability are just two challenges that can be realized during a disaster. Our Recovery Management option offers expert service and an expedited SLA in a scalable and accountable solution.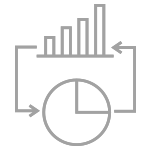 Businesses run 365 days a year and 24/7, your data is needed in real-time. We can help you do that by implementing a Business Continuity Plan that proactively protects your systems and data against all types of disasters. Make sure your data is safe and available.
Ready to talk about a Backup and Discovery Solution?