IT ASSISTANCE AND HELP DESK
WE ARE A PARTNER ON WHICH WE CAN COUNT, ALWAYS
HELP DESK AND TROUBLESHOOTING: FAST AND COMPETENT ASSISTANCE TO GUARANTEE BUSINESS OPERATIONS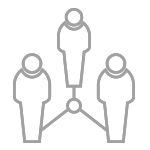 QUALIFIED TECHNICIANS TO MANAGE ANY KIND OF PROBLEMS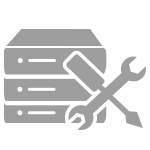 INTERVENTION TIME GUARANTEED
24 HOURS SERVICE ON 24, 7 DAYS PER 7
COMMPACKT has made its first level IT support services one of its strengths, for the attention and care with which it develops these activities. It is precisely when the problem turns out to be "blocking" for the end user that the Partner (and not just a "IT company") must provide a quick and effective service , all through highly qualified technicians also on basic level problems.
Our first level Help Desk is dedicated to everything that could potentially interrupt or influence the end user's operations, from simple failure to the PC to more peripheral problems.
WE USE THE BEST TECHNOLOGIES FOR BUSINESS SERVER AND STORAGE SOLUTIONS:
Through the IT support and infrastructure maintenance contracts we are able to customize the level of service offered based on the real needs of our customers.
All our contracts include:
To complete the Help Desk service, always guaranteed in our projects, we propose an innovative Trouble Ticketing system : thanks to this service, the IT department can be constantly focused on high added value activities, thanks to the outsourcing of help desk services.
OUR COMMITMENT TO EXCELLENCE
A SUITE OF ADDED VALUE SERVICES, TO AFFILIATE TO ENCOURAGE NEW IDEAS AND BUSINESS CARE.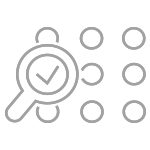 ASSET MANAGEMENT SOFTWARE